Printer-friendly version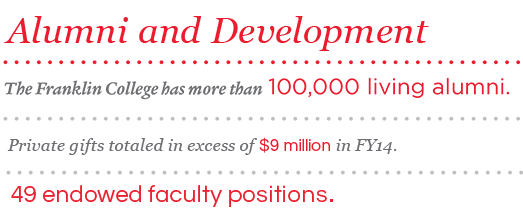 As the academic foundation of the University of Georgia, the Franklin College of Arts and Sciences continues to advance the university's commitment to teaching, learning, and service.  Alumni and friends generously contributed more than $9 million to support outstanding Franklin faculty and students in fiscal year 2014.
How your Gift Helps
Contributions to the Franklin College.....
Provide students with financial assistance for travel to conference research initiatives and new academic projects.
Support faculty to continue their innovative research and reward excellence in teaching.
Assist with departmental alumni engagement activities such as newsletters, awards ceremonies, and alumni gatherings.
Support a variety of academic endeavors in a college with over 13,000 undergraduate students, 1,800 graduate students, and 800 full-time faculty.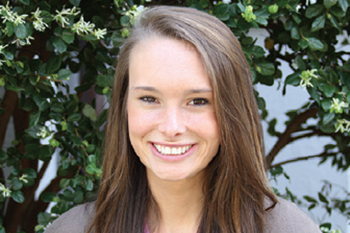 Student Support
As the State of Georgia's flagship Arts & Sciences institution, Franklin is committed to supporting our students and their needs.
Learn More about Student Support »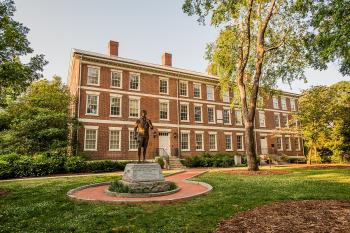 Academic Support
Private giving makes scholarships, endowed professorships, graduate fellowships and international study possible. You will find as many ways to make a difference as there are departments and programs in the Franklin College.
Learn More about Academic Support »