Fine Arts Theatre, Fine Arts Building
Repeats every day until Sun Nov 15 2015 except Sun Nov 08 2015, Mon Nov 09 2015, Tue Nov 10 2015, Sun Nov 15 2015.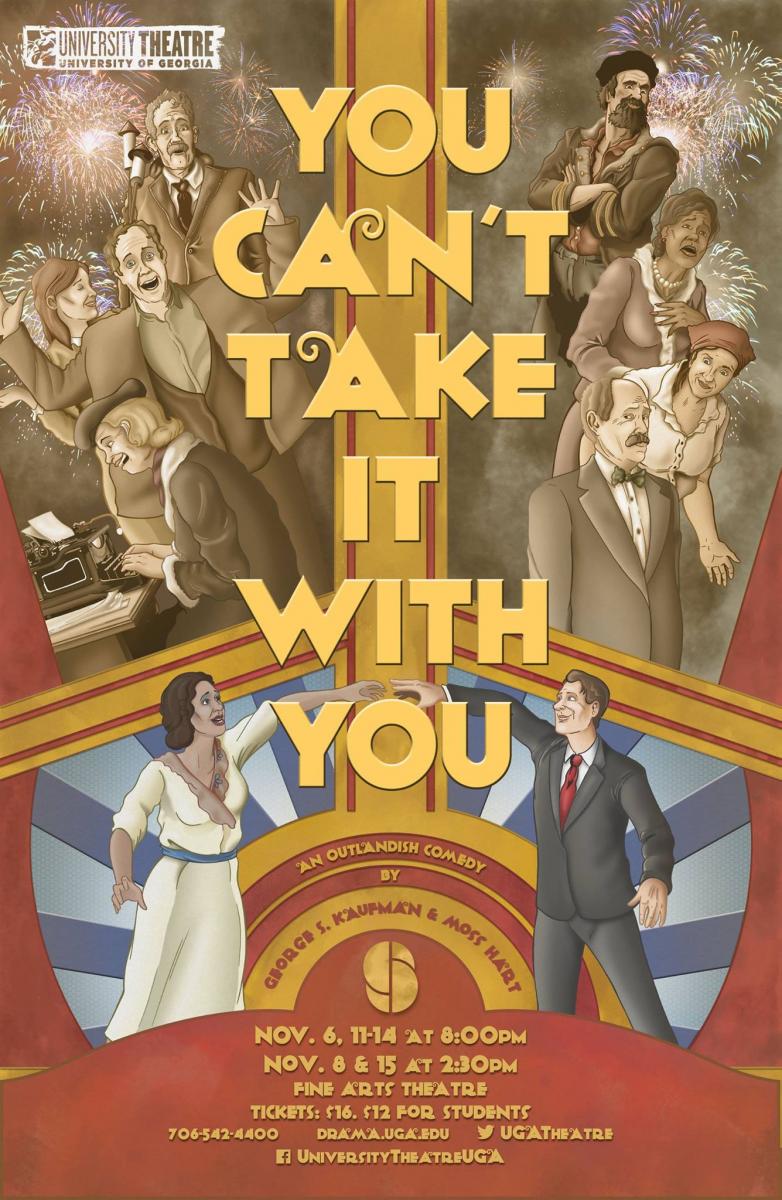 [4]This Pulitzer Prize-winning play, described by the New York Times as "one of the most persuasive works of pure escapism in Broadway history," features a delightfully eccentric, free-spirited family. The play, an unprecedented success when it initially opened in 1936, enjoyed a hit Broadway revival in 2014.
An offering of UGA's Spotlight on the Arts Festival.
Nov. 6, 11-14 at 8 p.m.
Nov. 8 & 15 at 2:30 p.m.
Special matinee for area schools Nov. 10 at 10 a.m.