Georgia Museum of Art, M. Smith Griffith Auditorium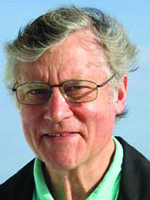 William R. Ferris, Joel R. Williamson Eminent Professor of History at the University of North Carolina-Chapel Hill and former chair of the National Endowment for the Humanities, will give a lecture entitled 
"The Storied South: Voices of Writers and Artists" as part of the Global Georgia Initiative series. Ferris is the senior associate director of UNC's Center for the Study of the American South. He was the founding director of the Center for the Study of Southern Culture at the University of Mississippi. He has written or edited 10 books and created 15 documentary films.